BUYING
RENTING
Vs
5 reasons more people are switching to MAKAN's flexible rental model 💡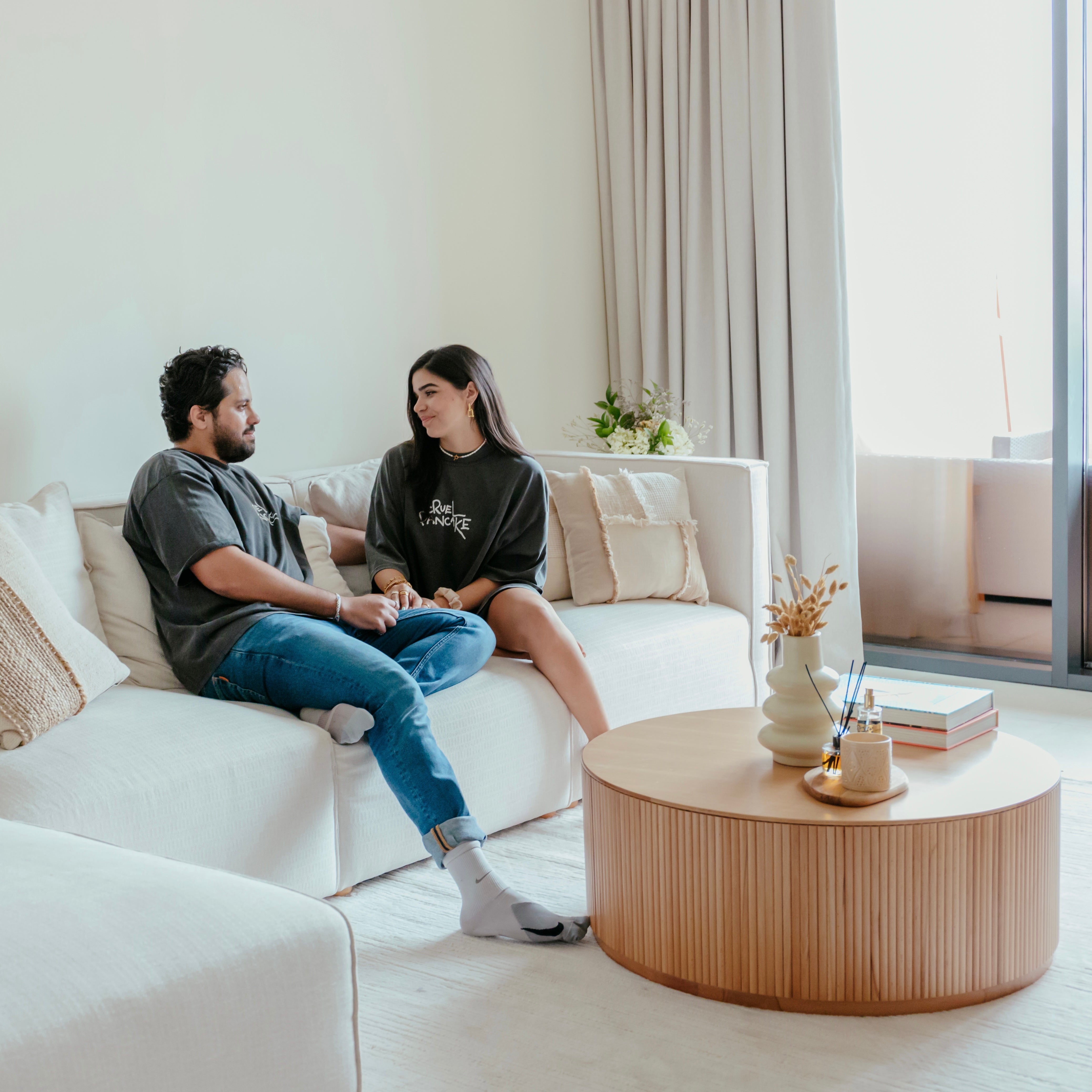 1. Flexibility: don't get stuck with furniture
When you buy furniture, it's a long-term commitment. Renting with MAKAN offers unparalleled flexibility, you're not tied down. As your tastes evolve or life circumstances change (like moving in with a partner or welcoming a child), you can return or swap your furniture. Plus, you can always rent-to-own over 24 months, and never pay more than retail price. Our model is tailored for your ever-changing life.
2. Financial aspect: make a smarter choice
Cost of moving is huge in Dubai. And purchasing furniture requires a significant upfront cost. Think of renting as a pay-as-you-live model. Instead of shelling out huge amounts of money at once, you can manage your budget better with MAKAN, with small monthly installments. Rent for instance furniture for a 1-bedroom apartment for AED 990 AED / month. Plus, it's a smarter move:
- If you return the furniture, you'd have only paid for the time you used it
- If you rent-to-own it, you'll have paid its initial retail price, never more.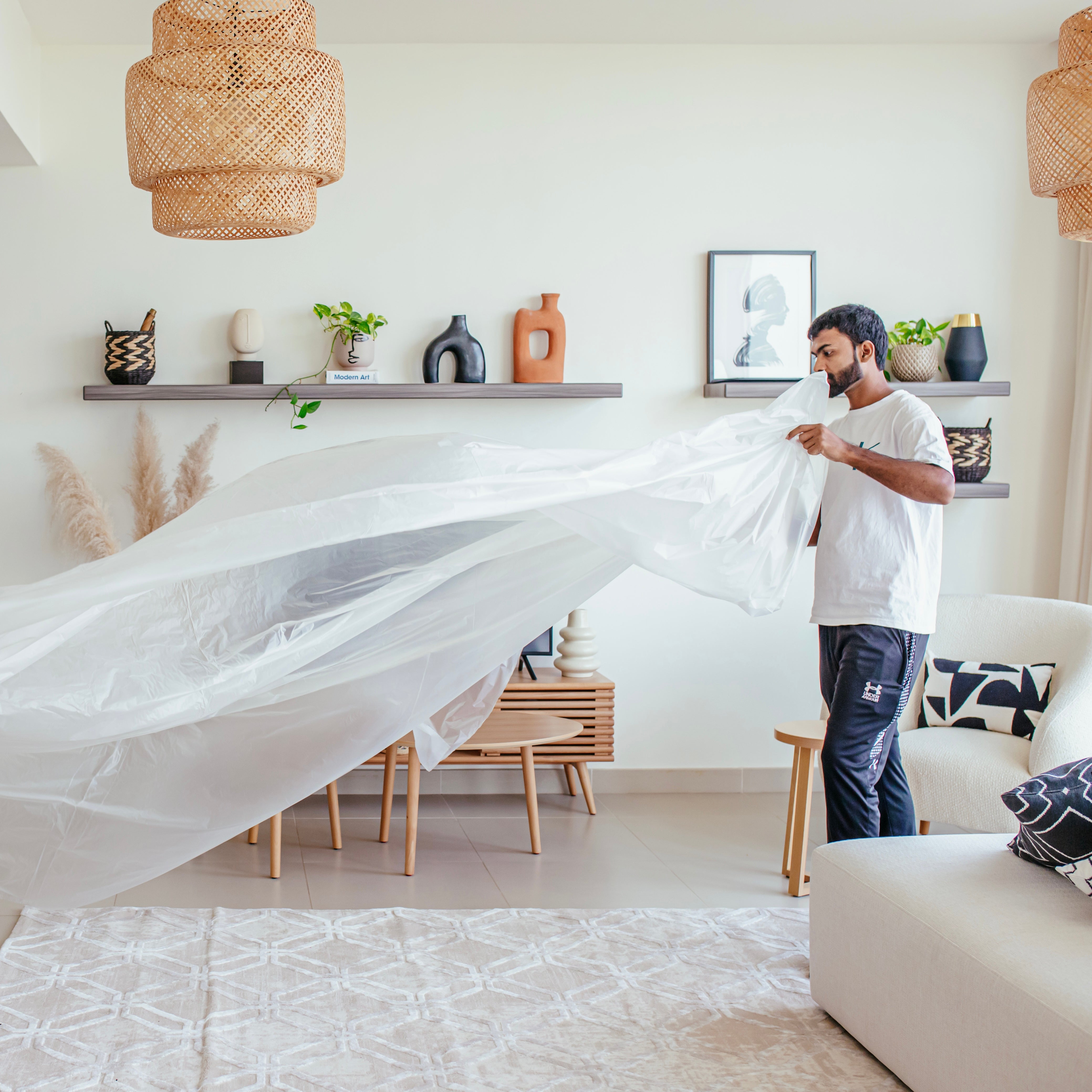 3. Convenience: your dream home in a few clicks only
With MAKAN, convenience is key. Say goodbye to assembly woes and transportation logistics. Choose the furniture you love, and we'll ensure it's delivered and set up in your space. If something doesn't fit or suit your taste? No worries, we'll take it back for free and refund you immediately.
4. Easier move out, no hassle no sweat
Ever tried to resell furniture? And spend long hours on classifieds platforms? With MAKAN, moving out becomes a breeze. No need to worry about selling or transporting furniture. We'll pick up everything, allowing you to move light and hassle-free.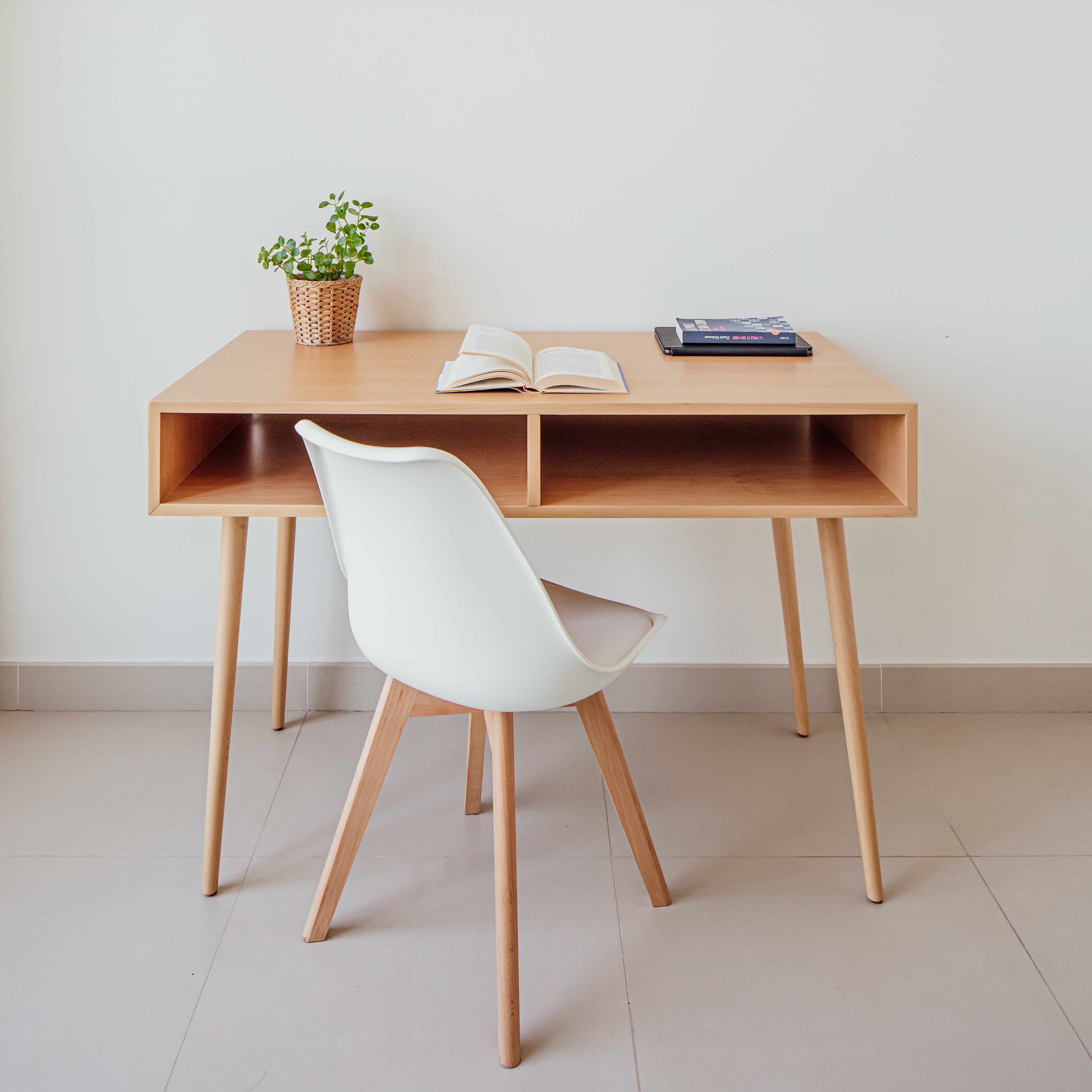 5. Environmental impact: contribute to saving the planet
Did you know furniture is the second global contributor to landfills? At MAKAN, we believe in a sustainable future. Our rental model ensures that each piece gets multiple lives. Returned items are refurbished, made as new again, and given a new life, ensuring minimal waste and promoting a circular economy
How it works
STEP 1
Select furniture items or bundles curated by our designers
STEP 2
Choose your lease duration -
3, 6 or 12 months
STEP 3
Get your items delivered and setup, within 7 days
STEP 4
Return or keep your furniture - If you rent for 24 months, it becomes yours
Buying
furniture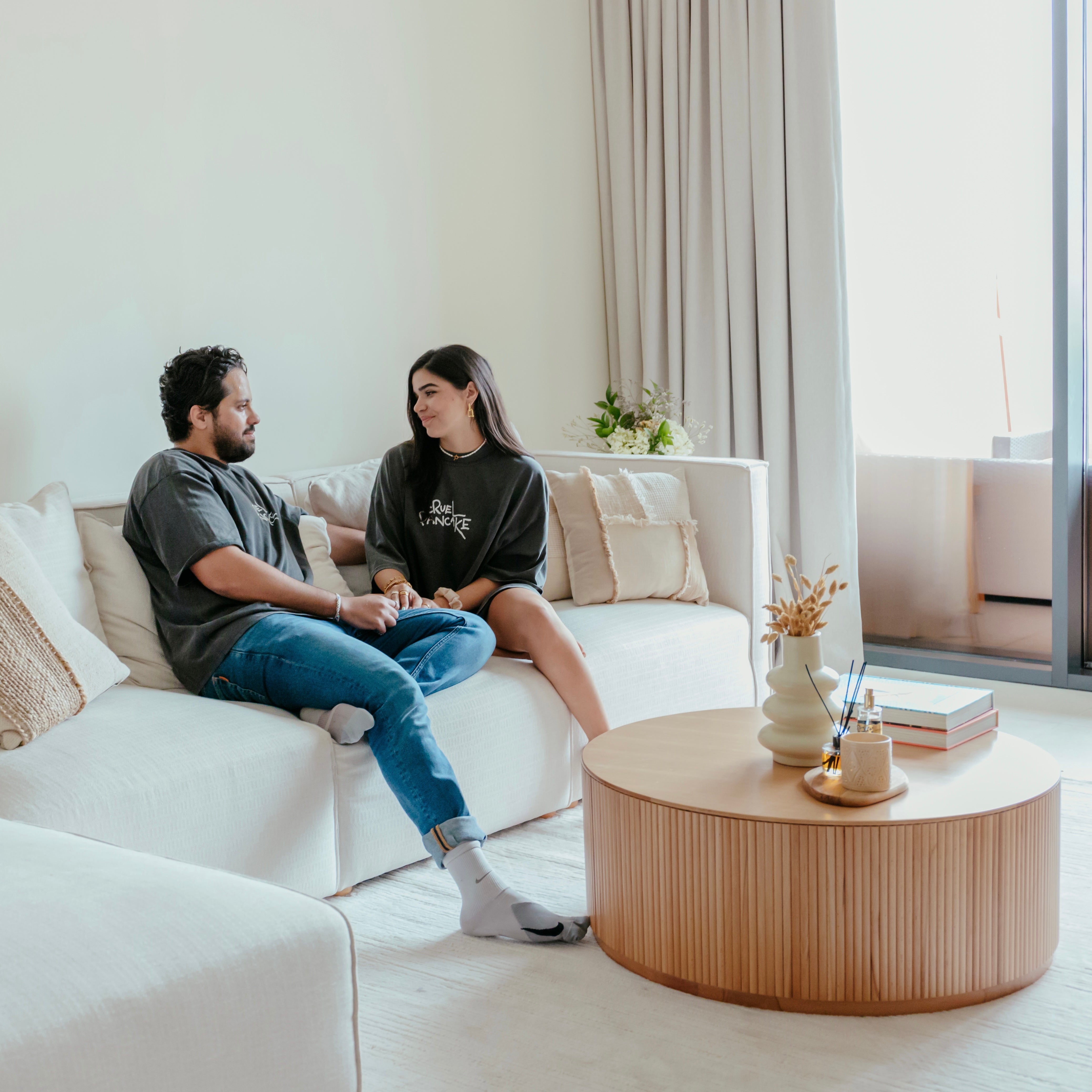 Renting
furniture with MAKAN
Vs
a month ago
Great experience with Makan, from the selection of the furniture until the delivery and installation. They have been very flexible and accommodating! It´s perfect for us as we are in a temporary accommodation for now and we don't know what kind of furniture we will need when we'll move to a permanent one… highly recommend!
2 months ago
Wonderful concept! MAKAN has created a wonderful room for us, which I can change or return in a year, I love the concept! In addition, the team is super nice and helped me a lot in my selection / delivery.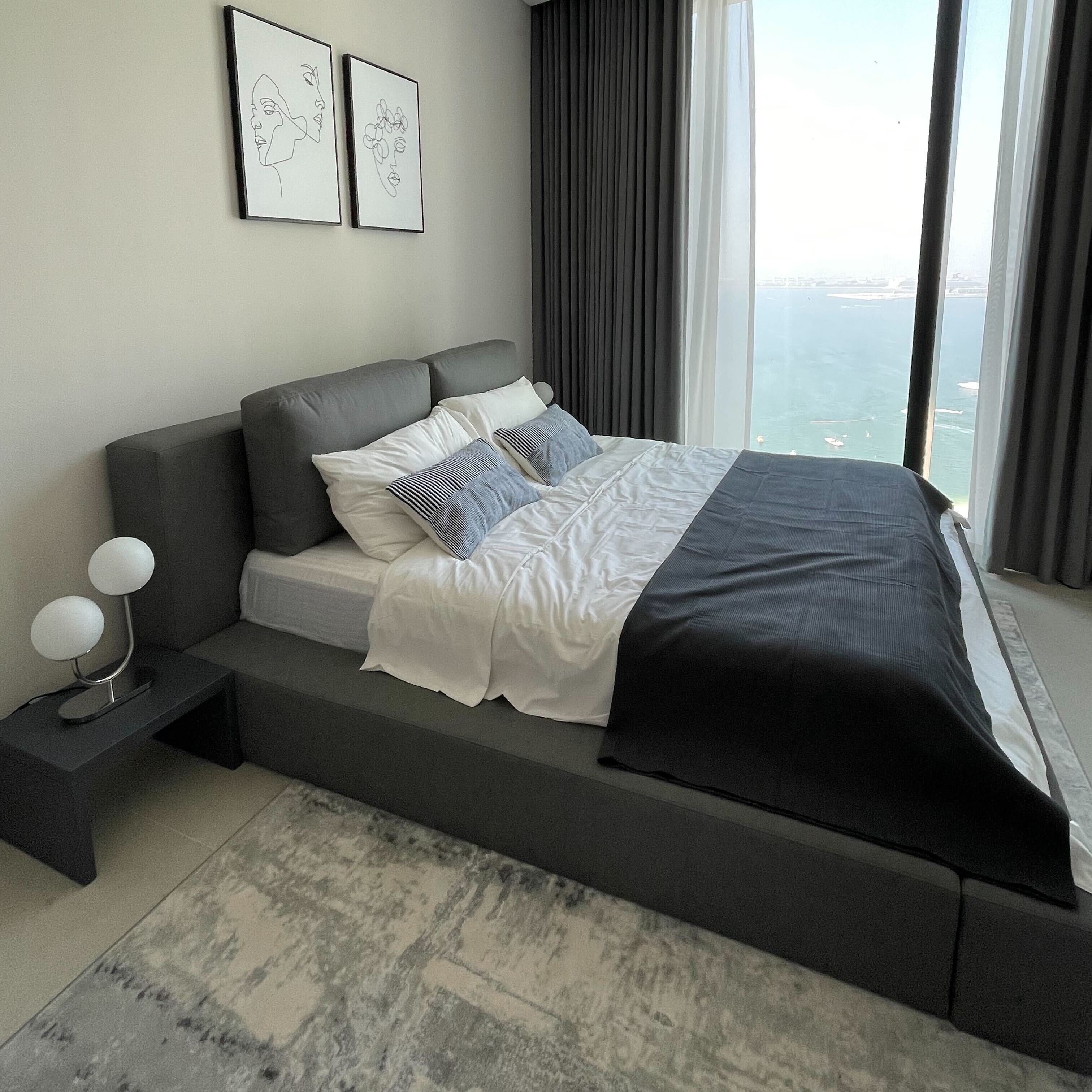 7 months ago
Amazing concept! I just moved to Dubai and I am so happy I could rent my furniture from MAKAN, and keep the option to return it if I move out. Top quality furniture, and super fast delivery. Was able to feel home less than 24 hours after moving in. Thanks Reul for being so helpful & reactive! Highly recommended service
Frequently Asked Questions
What happens at the end of my lease?

You have several options:

Buy out your pieces
Extend lease duration
Swap out your pieces
Return your pieces
How do I buy an item I'm renting?

You can decide to buy your pieces at any time. You'll pay the original retail price minus what you've already paid during your lease. If you want to buy your furniture upfront instead of renting, just contact us on WhatsApp
Can I swap my items during the lease?

Yes! You can easily refresh and swap out as many items as you'd like for a swap fee of AED 399 per trip. Your lease will then be adjusted.
Do I need to provide a deposit and when will it be returned?

Yes, we ask for a one-month deposit to ensure the protection of our furniture. This deposit is completely refundable once the furniture is returned at the end of your lease agreement (or if you end up owning it).

Rest assured, our main objective is to create a fair and straightforward process for our customers, with no hidden surprises. Your trust is our utmost priority and we're here to make your furniture rental experience hassle-free and enjoyable.
Can I change my rental plan during the lease?

If your plans change, we adapt. Please reach out to adjust your lease duration.
Where does your furniture come from?

We source our products from premium manufacturers in the UAE, the same that supply well known 5-star hotels such as Marriott and Hilton.
What happens if my pieces get damaged?

Treat the furniture as your own! We expect regular wear-and-tear (e.g. coffee stain). More extensive damages (e.g. broken table), are evaluated on a case-by-case basis.
More than 1000 customers in the UAE ❤️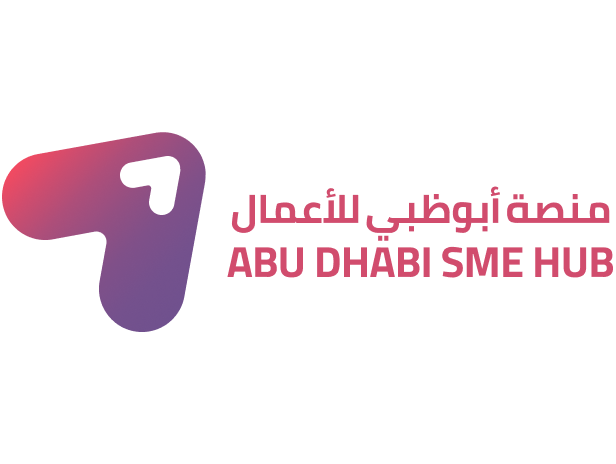 KHALEEJ TIMES
❝ With over 3,000 pieces of furniture delivered to date, MAKAN is the #1 furniture rental service in the UAE ❞
ALKHALEEJ
❞مع أكثر من 3000 قطعة أثاث تم تسليمها حتى الآن، تعد "MAKAN" أول خدمة لتأجير الأثاث في دولة الإمارات العربية المتحدة ❝
ABU DHABI SME HUB
❝ MAKAN makes the process of renting, swapping and buying furniture hassle-free❞