Your dream home, a few clicks away
__ 1 __
Choose your lease duration
Select the duration of your lease: 3, 6 or 12 months. Longer the rental, lower the rate.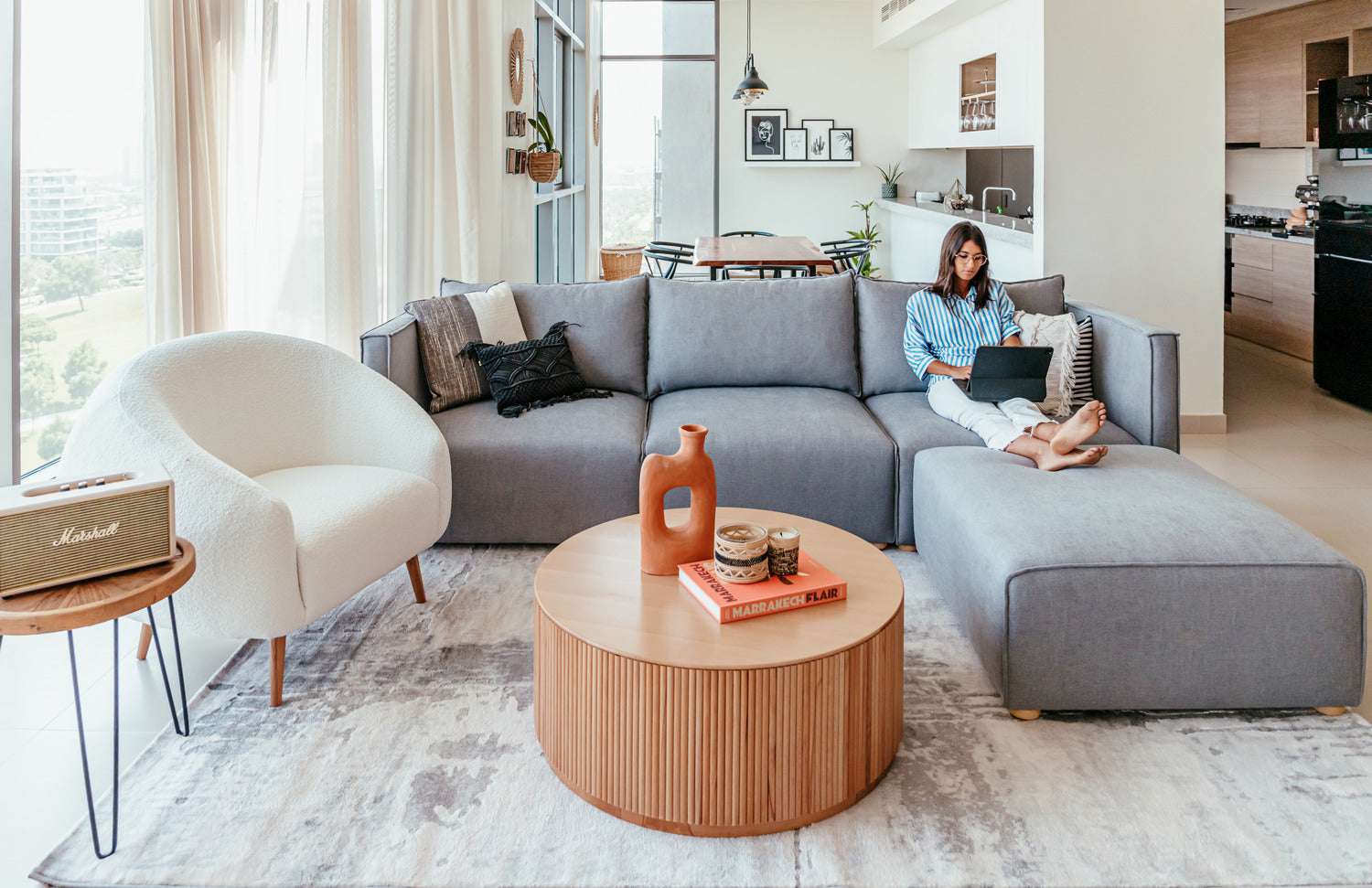 __ 2 __
Select furniture you like
Find premium, curated furniture sourced direct from manufacturer. Select designer curated bundles curated for an easy shopping experience.
__ 3 __
Get your items delivered and setup
Enjoy your new space within 1 week. We deliver and assemble everything at once. Need it before? Just reach out to us.
__ 4 __
Swap, return or buy your items
Swap, return, or buy your furniture at any time. It will never cost you more than retail price.
What happens at the end of my lease?

You have several options:

- Buy out your pieces

- Extend lease duration

- Swap out your pieces

- Return your pieces
How do I buy an item I'm renting?

You can decide to buy your pieces at any time. You'll pay the original retail price minus what you've already paid during your lease. If you want to buy your furniture upfront instead of renting, just contact us on WhatsApp
Can I swap my items during the lease?

Yes! You can easily refresh and swap out as many items as you'd like for a swap fee of AED 399 per trip. Your lease will then be adjusted.
Can I change my rental plan during the lease?

If your plans change, we adapt. Please reach out to adjust your lease duration.
Where does your furniture come from?

We source our products from premium manufacturers in the UAE, the same that supply well known 5-star hotels such as Marriott and Hilton.
What happens if my pieces get damaged?

Treat the furniture as your own! We expect regular wear-and-tear (e.g. coffee stain). More extensive damages (e.g. broken table), are evaluated on a case-by-case basis.